"Most successful people have coaches."
- Jack Canfield, co-author, Chicken Soup for the Soul
 We all have blind spots and shortcomings that damage our success and happiness.
Do you have trouble standing up for yourself?
Do you feel that you're not living up to your potential?
Do you worry about your performance?
Are you anxious when asking for raises?
Are you intimidated by superiors or peers?
Is being assertive or competitive hard for you?
Dr. Sullivan's revolutionary approach explains why traditional coaching programs fail to solve problems such as indecision, procrastination, or lack of confidence. Our primitive emotional brain not only generates self-confidence, motivation, and other feelings, it also must automatically control or contain them. Unconscious over-controlling or "suppressing" our core strengths creates most problems.
For example, if you feel anxious when performing, speaking in public, or making presentations, Dr. Sullivan shows that being in front of an audience naturally stimulates your emotional system to generate the same intense feelings of importance and competitiveness that empowered our ancestors to gain the most status and influence.
These instinctive feelings might include, I-am-valuable and You-should-listen-to-me. Two-time Oscar winning actor Michael Caine said, "All actors have big egos," suggesting that feeling really good about yourself is important in performing. If you feel nervous performing or presenting, part of your emotional brain is probably alarmed by these strong feelings and automatically suppresses them by filling you with anxiety, self-doubt, and self-criticism.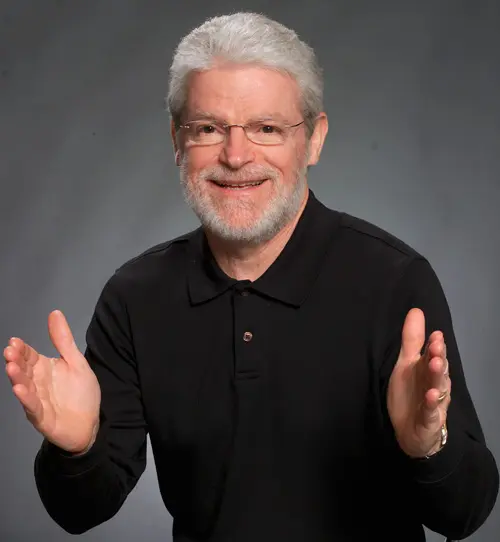 Dr. Sullivan uses easy visualizations to teach your emotional suppressive system that you can safely enjoy and channel your inborn sense of worth and importance so that it stops injecting you with anxiety.
Dr. Sullivan's coaching helps you enjoy comfortably:
Recognizing your instinctive strengths
Feeling energized and empowered by them
Appropriately channeling them to maximize your confidence, creativity, and productivity
A licensed psychologist for 45 years, he is an unusually skilled coach with extensive postdoctoral training.
Dr. Sullivan's pioneering coaching will let you see yourself in a new way, feel like a force of nature, and perform at your very best.
With as much humor as possible, he positively, pleasantly, and supportively tailors sessions to each person's goals and interests.
Dr. Sullivan's coaching specialties include:
Self-Confidence
Public Speaking
Performance Anxiety/Stage Fright
Assertiveness
Indecisiveness
Procrastination
Low Motivation
Sales
Psychology of Selling
Stress Management
Conflict Resolution
Sports Psychology
Resilience Training
Finding Exciting Goals
Analyzing Critical Issues
Identifying Barriers to Success
Improving Relationships
Improving Performance and Productivity
Freedom From Guilt
Relieving Anxiety
Dissolving Depression
Dr. Sullivan coaches individuals and groups in the office or over the telephone, Zoom, or FaceTime, etc.
Fees
45-minute session - $195
60-minute session - $260
Coaching is usually a fully tax deductible business expense.