Confidence, Charisma, and The Psychology of Selling
Are you reaching your full potential?
Do you hesitate to cold call?
Do you have trouble motivating yourself?
Do you procrastinate?
Are you nervous making presentations?
Do you feel customers don't want to talk to you?
Do you worry about your performance?
Is being assertive or competitive hard for you?
Would feeling more confidence, charisma, energy, and enthusiasm increase your sales?
Before you can win you've got to believe that you're worthy."
– Mike Ditka, legendary pro football coach
Dr. Sullivan's revolutionary approach combines his personal empowerment methods with the most powerful influence and persuasion techniques that have been developed and exhaustively researched by internationally renowned psychologists. They have been scientifically proven to dramatically increase sales. Surprisingly, this research also shows many traditional sales methods, such as closing techniques, often actually hurt sales.
Dr. Sullivan simply and clearly explains why your emotional brain creates the negative feelings that suppress your core strengths and cause sales problems. You can stop generating negative feelings and release your instinctive strength and talent.
Dr. Sullivan helps you enjoy comfortably:
Recognizing your inborn strengths
Feeling energized and empowered by them
Channeling them to maximize your confidence, creativity, and productivity
Selling almost effortlessly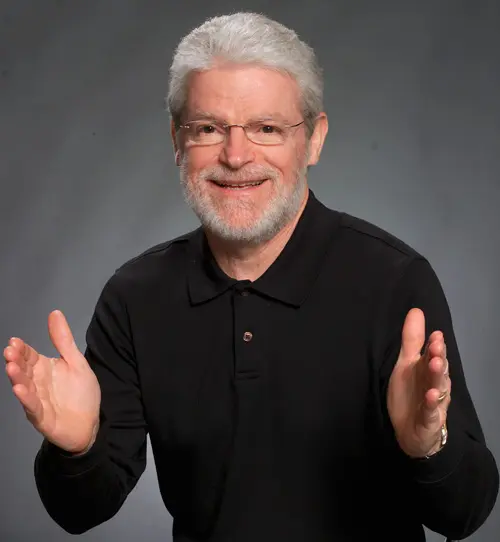 Dr. Sullivan explains why traditional sales coaching programs fail to solve problems such as procrastination, fear of cold calling, or lack of confidence. Our primitive emotional brain not only generates self-confidence, motivation, and other feelings, it also must automatically control or contain them. Unconscious over-controlling or "suppressing" our core strengths creates most problems.
For example, if you feel anxious when making sales presentations or speaking in public, Dr. Sullivan shows that being in front of an audience instinctively stimulates your biological emotional system to generate the same intense feelings of importance and competitiveness that empowered our ancestors to gain the most status and influence.
These instinctive feelings might include, I-am-valuable and You-should-listen-to-me. Two-time Oscar winning actor Michael Caine said, "All actors have big egos," suggesting that feeling really good about yourself is important in performing. If you feel nervous performing or presenting, part of your emotional brain is probably alarmed by these strong feelings and automatically suppresses them by filling you with anxiety, self-doubt, and self-criticism.
Dr. Sullivan uses easy visualizations to teach your emotional suppressive system that you can safely enjoy and channel your inborn sense of worth and importance so that it stops unconsciously injecting anxiety into your emotional system.
Most people unconsciously suppress the inborn confidence, charisma, and other core strengths that persuade others and sweep great salespeople to success.
Releasing these empowering feelings will erase procrastination, self-doubt, and call reluctance, and let you relax and relish selling.
A licensed psychologist for 45 years, he is an unusually skilled coach with extensive postdoctoral training.
You can see yourself in a new way, feel like a force of nature, and perform at your very best.
With as much humor as possible, Dr. Sullivan positively, pleasantly, and supportively tailors sessions to each person's goals and interests.
Dr. Sullivan helps you address difficulties with:
Self-Confidence
Public Speaking
Performance Anxiety/Stage Fright
Assertiveness
Indecisiveness
Procrastination
Low Motivation
Stress Management
Conflict Resolution
Resilience Training
Finding Exciting Goals
Analyzing Critical Issues
Identifying Barriers to Success
Improving Relationships
Improving Performance and Productivity
Relieving Anxiety
Does a psychologist actually know anything about sales?
Dr. Sullivan's father, a talented and unusually honest salesman and entrepreneur, began teaching all his sons about selling when they were boys. He began by saying, "You have to be helping people by offering something they really need."
In high school, Dr. Sullivan devoured books on business and selling and majored in business administration in his first two years of college. While in college he also co-founded and was president of Sullivan Brothers Construction Company, a small business that built grain bins for farmers. After experiencing how hard running a business actually is, he decided that he loved psychology more.
Yet in 1986 he founded and was Chairman and CEO of The Creative Mind, the country's first Psychology/Self-Improvement store. He and his wife, Nancy, opened a second store in Kansas City and franchises in New York and St. Louis.
Coaching salespeople, executives, and entrepreneurs for 45 years has also given him a deep appreciation of the demands of business and the dynamics of influencing people.
Dr. Sullivan coaches individuals and groups in the office or by telephone, Zoom, or FaceTime, etc.
Fees
45-minute session - $195
60-minute session - $260
Coaching is usually a fully tax deductible business expense.
Could you relax, work less, and influence more?